News > LEVEL OR LIQUID PRESENCE CONTROL.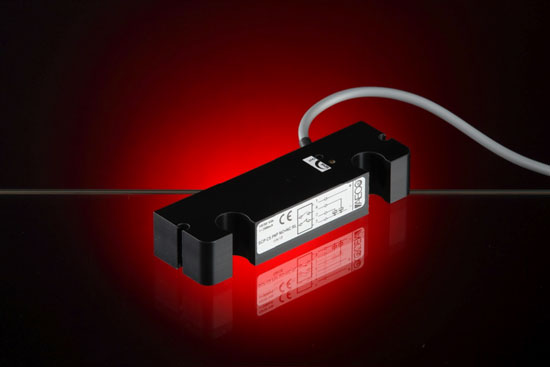 AECO presents the new SCP-C5 capacitive sensor, designed specifically to detect the presence or passage of a liquid through a non-metal pipe. The pipe to be tested must pass inside a special seat placed on the sensor. This seat is also the sensitive part of the sensor and is designed to contain a pipe with a 14mm diameter. Taking advantage of the principle of communicating vessels, the sensor can also control the level of a liquid in a container, through this pipe with a diameter of 14mm, suitably connected to the container itself. The device features an output cable and runs at between 10 and 30Vdc in the PNP version with a complementary NO+NC output. There is a status indicator Led to display the passage or presence of liquid and sensitivity can be adjusted using the special trimmer.
The sensor housing is made of plastic material and features special fixing holes. It also has a second seat, identical to the sensitive one, which can be used as a support in the event that there is another pipe nearby with a diameter <= 14mm.
Scarica Allegato: